Worth a Listen: CIMSEC's Unmanned Naval Vessel Podcast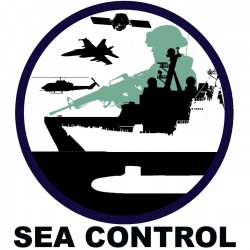 The Center for International Maritime Security's most recent
"Sea Control" podcast
features an interesting and wide-ranging discussion on future unmanned and optionally-manned naval systems. Much of the discussion revolves around the challenges of operating large surface ships without manpower, to include some of the more mundane functions, such as maintenance.
Alex Clarke, of the Phoenix Think Tank, proposed the

concept of an "unmanned wingman" for Offshore Patrol Vessels performing remote operations. He also mentioned the possibility of USVs taking on the role of the T-AGOs towed array sonar operations for anti-submarine warfare. Essentially, this concept mirrors what DARPA's ACTUV program intends to do.
Other topics of consideration are unmanned alternatives to aircraft carriers, the difficult question of whether destroying an unmanned vehicle is an act of war, and command and control schemes.