Drone Motherships – In the Sky!
In a piece in mid-December, our partner site NavalDrones detailed the U.S. Navy's solicitation for an unmanned aerial vehicle (UAV) that incorporates Magnetic Anomaly Detector (MAD) sensors. As the article notes, this capability is useful for finding submarines as it "detects changes in the earth's magnetic field caused by a large metal object" such as yon u-boat. What is perhaps most interesting about the solicitation is that it calls for the UAVs to be expendable and launched from a P-8A Poseidon.
The concept of aerial motherhips is by no means new – one only need look back to the glory days of zepplins with biplane detachments, or to the helicarrier in the recent movie The Avengers to get a sense of the breadth of idea. And the solicitation for the Poseidon doesn't mark the first go at aircraft-launched UAVs: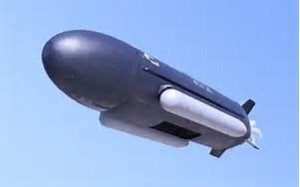 In 2009, an expendable sonobuoy tube-launched UAV called Coyote was tested out a NOAA's WP-3D Orion under an Office of Naval Research. A less successful small business grant was awarded to Lite Machines to modify its Voyeur UAV for sonochute launch.
Despite this, more attention is focused on surface and subsurface vessels playing the roles of motherships than aerial drone motherships. DARPA caused a stir earlier in 2013 by announcing the start of a UUV mothership program, named in a not-at-all-sinister fashion "Hydra," that would be capable of launching embarked UAVs and UUVs, while Coastal Riverine Group-1 got the manned Coastal Command Boat UUV-launching mothership. Elsewhere, debate and intellectual energy is starting to explore the interplay of manned, unmanned, and autonomous aircraft and the tactical possibilities their combinations can provide.
Less attention has been paid to aerial motherships as the constant and exploring the pros and cons of using any of the following as variables:
1. The mission sets of the UAVs and how they would interact with other platforms.
2. Launching non-expendable UAVs.
3. Launching USVs or UUVs.
4. Motherships that are purpose-built (as opposed to ad-hoc such as the Poseidon).
5. Motherships that are themselves unmanned or autonomous.
6. Lighter-than-air (e.g. blimp) craft vs propeller or jet craft.
In many of these combinations the pros will be outweighed by the cons, but it's possible there are some winning, creative combos worth discovering. An upcoming issue of USNI's Proceedings and a week at CIMSEC will be dedicated to naval drones and drone tactics. In the latter I hope to explore these variables in more detail. As I've likely missed some salient points I look forward to incorporating your feedback.
LT Scott Cheney-Peters is a surface warfare officer in the U.S. Navy Reserve and the former editor of Surface Warfare magazine. He is the founding director and vice president of the Center for International Maritime Security (CIMSEC), a graduate of Georgetown University and the U.S. Naval War College, and a fellow with the Truman National Security Project.
The opinions and views expressed in this post are his alone and are presented in his personal capacity. They do not necessarily represent the views of U.S. Department of Defense or the U.S. Navy.
Reprinted with permission from the Center for International Maritime Security.